Perfect seclusion, yet so easy to reach
It begins with a journey through some of New Zealand's finest scenery and an easy cruise across a sheltered bay. While we offer a very special secluded and pristine environment with no roads in or out, getting here is quite simple and very enjoyable. We are within easy reach of all international entry points, so wherever you are coming from we are never very far away.
katabatic
From WELLINGTON you can:
- Fly to Picton in 25 minutes and take a 30 minute water taxi cruise out to the Bay of Many Coves
- Fly direct into the Bay of Many Coves in 20 minutes by helicopter
- Take the Interisland ferry from Wellington to Picton (3 hours) and a 30 minute water taxi cruise to Bay of Many Coves.
From CHRISTCHURCH you can:
- Take the scenic Coastal Train service from Christchurch to Picton and then a 30 minute water taxi to Bay of Many Coves
- Self drive to Picton, park in our car park close to the water taxi terminal, then take a 30 minute water taxi to Bay of Many Coves
Fly from AUCKLAND, WELLINGTON OR CHRISTCHURCH direct to BLENHEIM and either:
- Take a helicopter out to Bay of Many Coves (20 minutes)
- Take a shuttle, taxi or limousine to Picton followed by a water taxi cruise to Bay of Many Coves

For the more adventurous either:
- Explore Marlborough's finest wineries en route from Blenheim or Picton airport (or the Ferry)
- Experience the beautiful Queen Charlotte Sounds with locally-based Katabatic Charters and skipper Grant Orchard. (Tailormade transport service for 2 to 8 people)
There is a choice of water taxi companies although we recommend Cougar Line. For further options we are very happy to provide you with advice – simply contact us at and we will gladly assist.
Getting here by Boat/Ferry
Public Ferry
Two companies offer daily ferry services between Wellington and Picton with regular schedules, linking New Zealand's North and South Islands. The scenic cruise across Cook Strait takes approximately 3 hours with vessels carrying both passengers and vehicles. Once you've arrived in Picton, catch the Cougar Line water taxi to the resort.
Charter boat
Options abound for private transfers from Picton to the Resort. Classic launches, sailing yachts, private water taxis are all available.
Private boat
Arrive in your own boat and make use of our nine private moorings right in front of the resort. All moorings are secure 3 tonne blocks and the resort is well sheltered from the prevailing winds. Our Resort tender will deliver you to and from your vessel and we are contactable on VHF channel 63.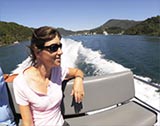 Getting here by Plane
Sounds Air from Wellington – fly into Picton Koromiko airport. Sounds Air has a shuttle van which will deliver you to Picton Harbour for a small fee with an approx 10 mins transfer time. From Picton take the Cougarline water taxi directly to the resort.
Air New Zealand has regular scheduled flights into Blenheim – just 30 mins by road through to Picton. We can arrange for shuttles or private car transfers between the airport and Picton harbour. From Picton take the Cougarline water taxi directly to the resort.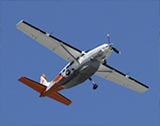 Getting here by Helicopter
A variety of Helicopter companies operate within the region, there are helicopter transfers available between the Resort and Wellington, Nelson/Abel Tasman area and Blenheim / Marlborough. The vast and intriguing coastline that comprises the Marlborough Sounds can be fully appreciated from above. Look out for those pods of Dolphin or Orca!
Please call us for more information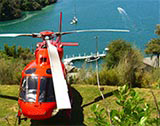 Getting here by Road or Rail
From the South, just 4.5 hours drive from Christchurch to Picton or take the tranz-coastal train, which travels daily between Christchurch and Picton via the picturesque Kaikoura coast. From Picton take the Cougarline water taxi directly to the resort.
Parking in Picton
Short and long term parking is available in Picton at the council carpark between the Cougar Line office and the Mercure Yacht Club Hotel.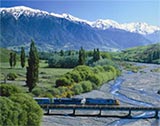 Getting here by Hiking
The Resort is accessible from the Queen Charlotte Track. Just a 2-hour hike from either end reaches the resort. The 71km Queen Charlotte track is renowned for its stunning views, historical landmarks and wonderful variety of native bush and wildlife. The access track is steep but affords stunning views along the way (not recommended after heavy rains). Additionally, water taxis access various points and all other accommodation providers for easy transfers along the Queen Charlotte Walkway.